Al comunicarse con clienteso prospectos, encontrar la manera correcta de interrumpir una conversación es tan importante como una apertura adecuada. De hecho, cerrar una interacción de manera profesional, educada y respetuosa puede transformar incluso lo que pudo haber comenzado como una conversación desagradable en una experiencia de servicio al cliente positiva y dejar al cliente con una buena impresión final.
Consejos básicos para finalizar conversaciones con clientes
Utiliza una o varias frases de finalización de conversación comunes que sean relevantes para el tema de la interacción (agradecer a un cliente, reiterar su disculpa, informar sobre los próximos pasos, etc.).
Elige el vocabulario, el tono y el estilo correctos que mejor se adapten a tu audiencia.
Ajusta tus declaraciones finales para que se adapten a diferentes canales de soporte. Las conversaciones telefónicas y por correo electrónico generalmente requieren un lenguaje más formal, mientras que el chat en vivo y las interacciones en las redes sociales suelen ser más informales.
Evite usar la misma frase de cierre al final de cada interacción, ya que puede sonar demasiado genérica y robótica; personaliza tu mensaje siempre que sea posible.
Termina con una nota positiva, preguntando a un cliente si hay algo más en lo que puedas ayudar o alentándolo a ponerse en contacto nuevamente en el futuro.
Asegúrate de que tu declaración final sea educada, amigable y deje una impresión general positiva.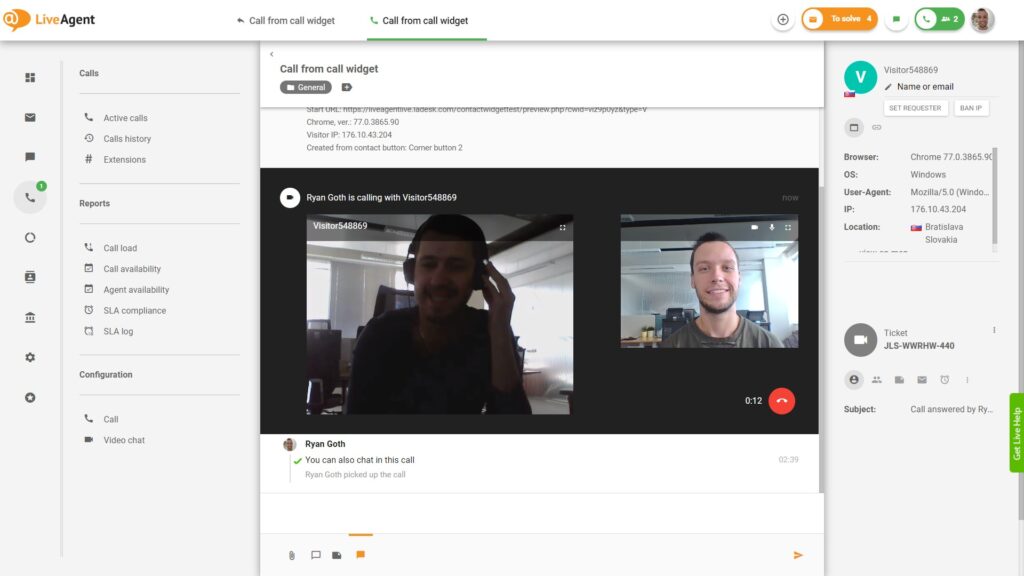 Cómo finalizar una conversación – guiones de servicio al cliente
Según una encuesta de American Express, el 68% de los consumidores cree que un representante de servicio al cliente agradable es clave para experiencias de soporte positivas . A continuación, se muestran algunos de los ejemplos probados y verdaderos de cómo puedes finalizar las conversaciones con los clientes de manera profesional en varios canales de soporte para garantizar que tus clientes siempre tienen una experiencia agradable cuando interactúan contigo.
Cómo finalizar una llamada telefónica: frases para cierre de llamada
Cómo finalizar un correo electrónico: frases de cierre de correo electrónico
Cómo finalizar una conversación en el chat en vivo
Cómo terminar una conversación en las redes sociales
Ready to put our templates to use?
LiveAgent is the most reviewed and #1 rated help desk software for small to medium-sized businesses. Try it today with our free 14-day trial. No credit card required.
Free Trial
Volver a las plantillas