Toda empresa tiene que lidiar con clientes quejándose de vez en cuando. Cualquiera sea el motivo de la insatisfacción del cliente, una respuesta adecuada y oportuna puede marcar la diferencia entre mantener leal a un cliente frustrado o perder completamente su negocio. Teniendo en cuenta que el 95% de los clientes insatisfechos tienden a compartir malas experiencias con otros , ya sea personalmente o a través de las redes sociales / sitios de reseñas, saber cómo tratar con los clientes enojados y cómo responder de manera profesional es absolutamente "imprescindible" para cualquiera que trabaje en puestos de cara al cliente.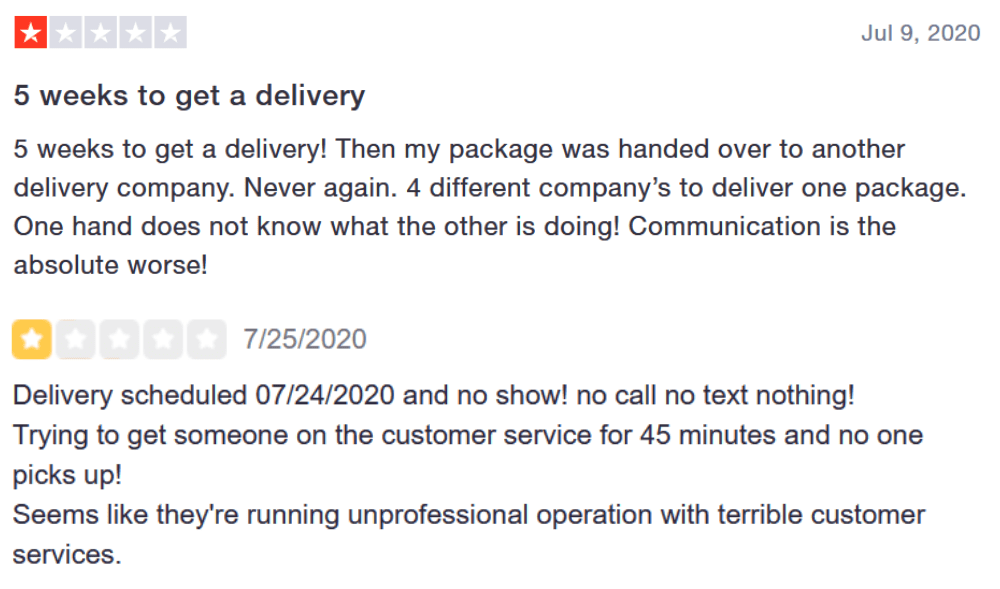 Cómo responder a los clientes insatisfechos
Al responder a un correo electrónico de un cliente enojado, hay algunos puntos clave que debes recordar e incluir en tu mensaje:
Responde lo antes posible para evitar difundir el boca a boca negativo.
Pide disculpas por la experiencia negativa del cliente, muestra empatía y comprensión.
Asuma la responsabilidad de cualquier cosa que tu empresa haya hecho mal.
Proporciona una explicación de la situación, si es posible, y asegúrate de que no vuelva a suceder.
Ofrece algún incentivo, un descuento razonable o un reembolso, según corresponda.
Anima al cliente a responder con más preguntas, comentarios o inquietudes.
8 plantillas de correo electrónico de servicio al cliente para responder a clientes enojados / quejándose
Para manejar las frustraciones y las quejas de los clientes sin problemas y sin esfuerzo, puedes usar las siguientes plantillas de respuesta por correo electrónico para algunos de los problemas más comunes que pueden ocurrir. Sin embargo, asegúrate de personalizar cada mensaje teniendo en cuenta la situación única de cada cliente.
El cliente tuvo una mala experiencia con tu servicio.
El cliente no está satisfecho con la compra.
Gestionar un retraso en la entrega
El cliente recibió los artículos incorrectos.
No hubo respuesta al correo electrónico anterior del cliente.
El cliente exige que se haga una excepción.
El cliente dejó una reseña negativa
El cliente se va
Ready to answer angry customers?
LiveAgent is the most reviewed and #1 rated customer satisfaction software for small to medium-sized businesses. Try it today with our free 14-day trial. No credit card required.
Free Trial
Volver a las plantillas